As it is possible to remember the 1960s with a fully current proposal, Pigment is a collection of bathroom and kitchen tiles ready to surprise you. We go back in time to recover and reinvent with you this charismatic ceramic floor that combines its versatile retro style with the maximum resistance.
There are creations that mark a milestone and for this reason they come back again and again… After being used in the fifteenth century as floor tile in Venetian residences, the terrazzo flooring joined the global history of interior decoration. It started being used to compose the terraces of construction workers –who used the marble remains of their work- and ended up in palaces of the time and in bathrooms, kitchens and living rooms of more than one generation. With the refinement of its polish, that clay compound on which stone pebbles were poured, and even goat's milk, renovated its appearance and gained consistency. Around sixty years ago, it reappeared as the most resistant and versatile floor tile and today, it increases its performance to fit into your home.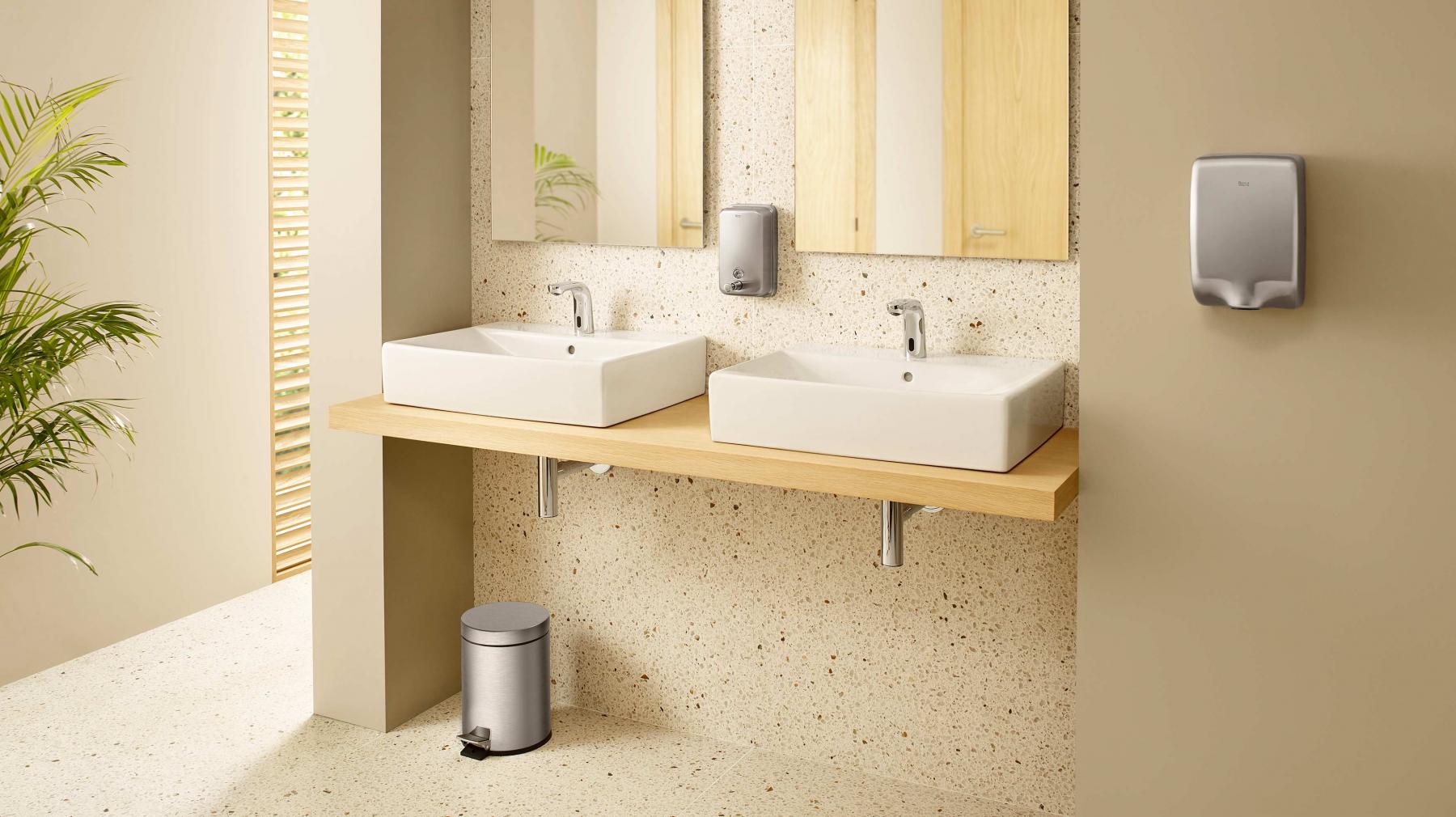 The Pigment collection translates its retro inspiration into a very trendy proposal. If you thought you could only use it as vintage floor tiles or in a classic kitchen, then you were very wrong. As in the past terrazzo floors not only incorporated different stones but also colored crystals, pearls, aluminum or bronze; these 80×80 cm tiles offer a whole range of attractive shades. Combine them in Blanco, Gris, Negro and Multicolor and dare to give shape to original compositions by choosing these kitchen and bathroom tiles in a Natural finish or in the elegant Lapato, whose glossy polish will make a difference in the most sophisticated rooms.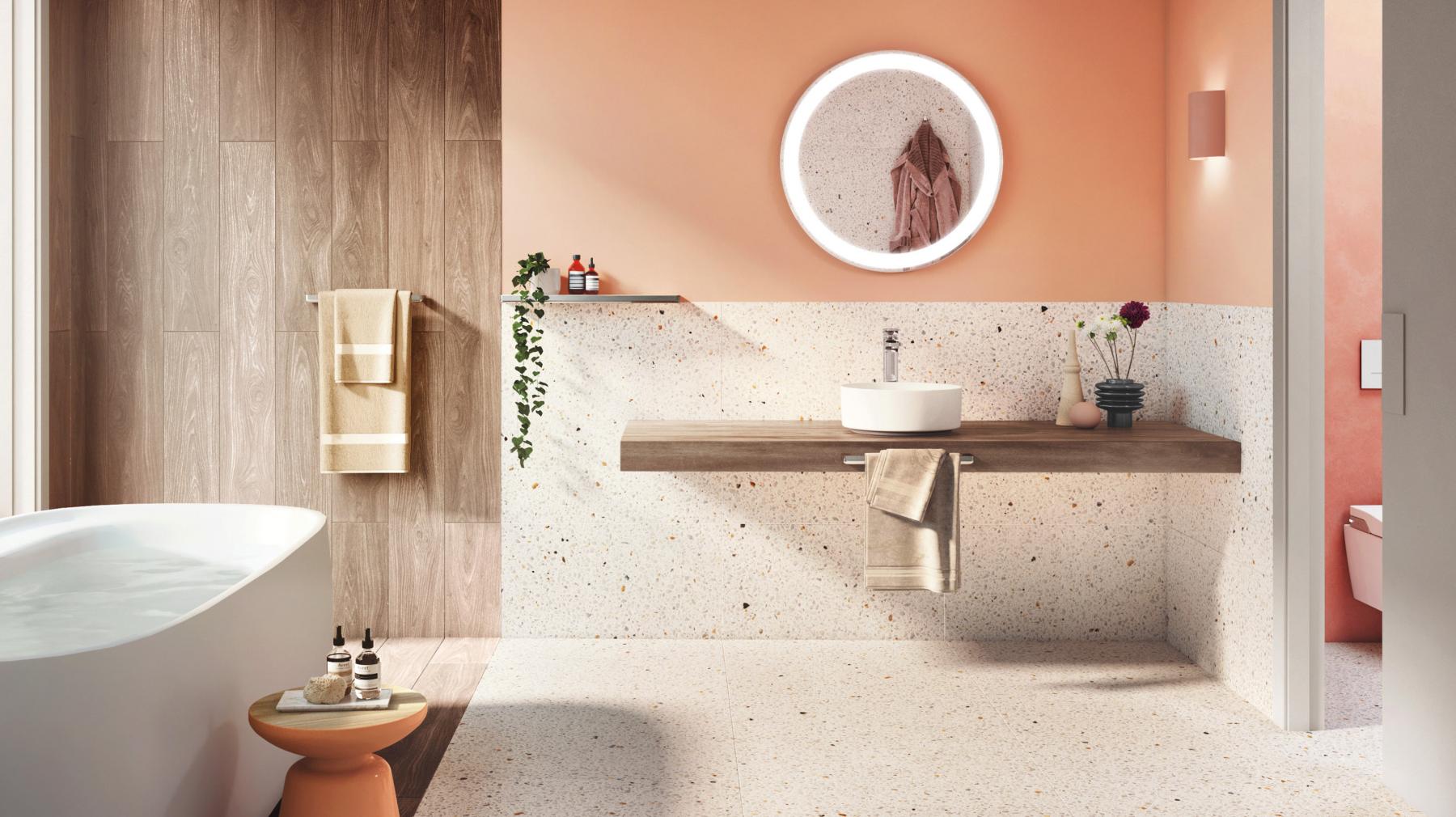 And if you long for the terrazzo of the 1960s due to its hardness, Roca's new collection will surprise you with an unprecedented performance. As this is a proposal of full body porcelain tiles, Pigment will withstand the use and passage of time both as indoor terrazzo in homes and in public, high-transited areas.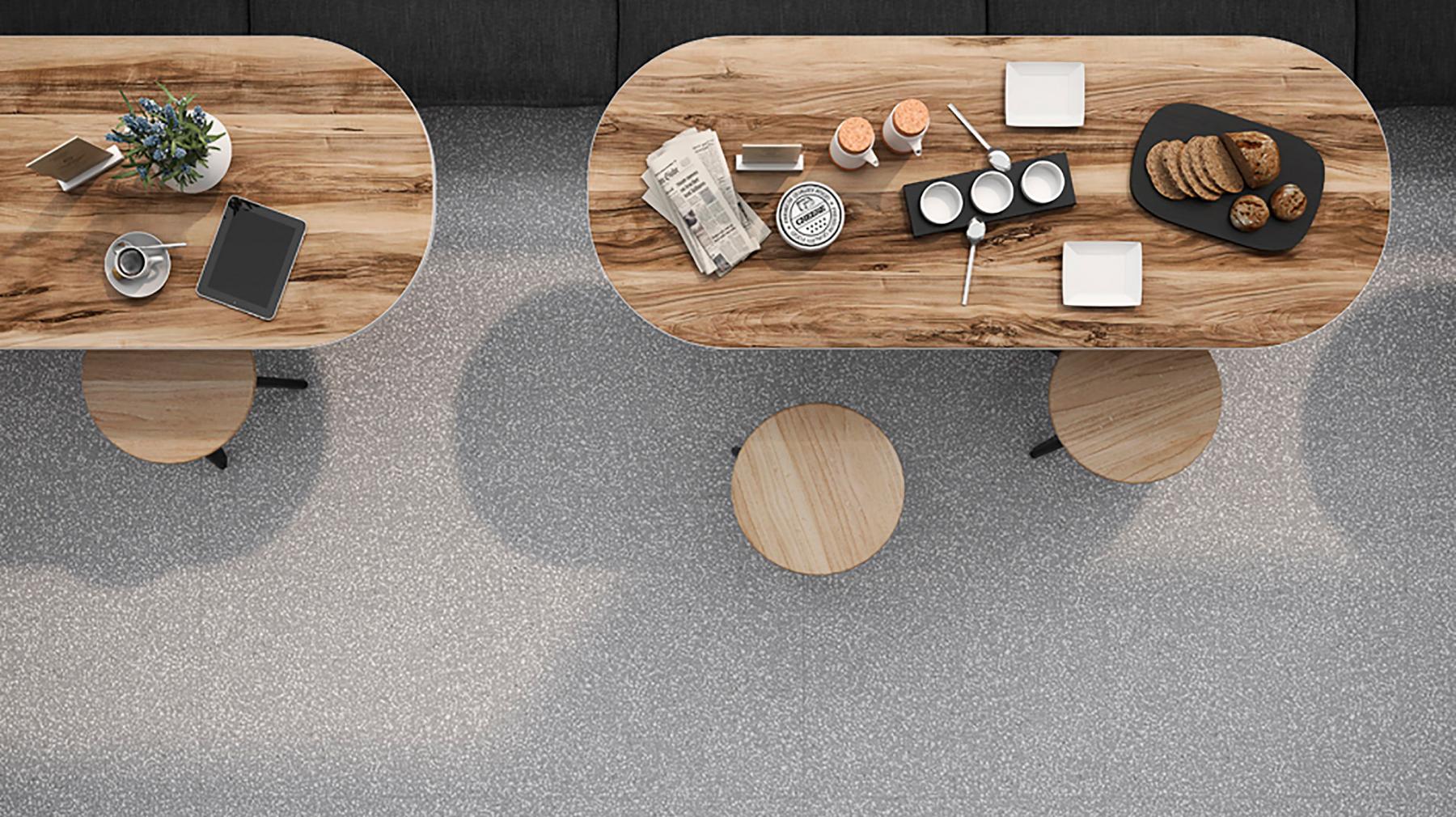 Join Our Newsletter
We'll deliver the best news and ideas directly to your inbox once a week.
For better web experience, please use the website in portrait mode